Langtang Gosaikunda Trek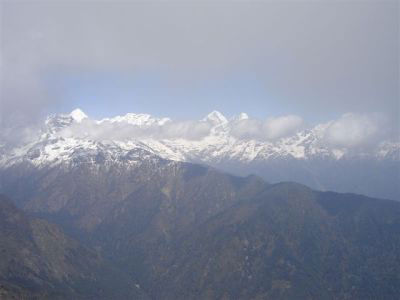 The Langtang valley is aptly called " the valley of glaciers". Here the mountain–scape is spectacular. On either side of valley, mountains rise, soaring into the sky. The valley offers pine forest, slow moving rivers and swift mountain streams, rugged rock and snow–capped peaks, grassy downs and meadows strewn with daisies and wild primal. In the upper part of valley there are snow bridges spanning angry torrents, high passes enveloped in mist, tiny lakes with icebergs floating on them and water of crystalline brightness. There are also high mountains of solid ice.


Day 01: Arrival Kathmandu and transfer hotel
We will come to pick you up at the airport and transfer to Hotel. Overnight in Hotel
Day 02: Full day sight seeing Pashupati temple /Bouddhanath stupa and Swoyambhu nath temple O/N at Hotel.
Day 03: Drive from Kathmandu to Syabrubesi (1400m.) 8 hrs via Trisuli Bazaar
After breakfast we will drive to Sybrubesi by local bus or private vehicle depending on group size. It will be the first night in Mountain. During the drive you will enjoy mountain scenery and landscape. Overnight at lodge .
Day 04: Syabru Besi (1400m) to Lama Hotel (2450m) 5hrs
After breakfast the trail initially crosses the Trisuli River only a few kilometers away Syabru Besi , and then gradually climbs up through the sub-tropical forests, teeming with bird-life, to join the trail from Thulo Syabru. We then follow the river by passing Bamboo & climbing though uninhabited forest of oak and rhododendron and perhaps catching a glimpse or two of the langur monkeys up in the trees. We might see the Red Panda & Himalayan Black Bears, if we are lucky enough. We climb along a steep trail until you reach Lama Hotel for overnight stay. There are few lodges and teashops available around this place. Overnight at lodge .
Day 05: Lama Hotel to Langtang village (3670m.) 5hrs
After breakfast As we climb gently up the trail, we get occasional glimpses of Langtang Lirung peak (7245m.) and the valley widens, passing a few temporary settlements used by herders who bring their livestock to graze in the high pastures during the summer months. There is a monastery which you can visit shortly before arriving at the village of Langtang, The houses of Langtang and its neighboring villages are of the flat-roofed Tibetan style, surrounded by stone walls enclosing fields where buckwheat, potatoes, wheat, turnips and barley are planted. Overnight at lodge .
Day 06: Langtang village to Kyangjin Gompa (3900m.) 3hrs
After breakfast, today we again climb up through small villages and yak pastures as the valley opens out further. We arrive at Kyangjin by lunch time allowing time to acclimatize and explore the area. It is a dramatic setting with snowy peaks surrounding us in all directions. Here we can enjoy panoramic views of Kyangjin Ri (4750m.), Tsergo Ri (5000m.), Ganja la (5160m.), Langshisa- Ri (6427m.), Dorje Lhakpa (6430m.), Naya Kang (5844m.), Yala peak (5500m.) and others . After crossing several small streams and moraines, we finally reach at Kyangjin Gompa for overnight stay.
Day 07: Rest day at Kyanjing
It is a day to explore the area. We visit the monastery and the cheese factory, walk up the moraine to see the spectacular ice faces and tumbling glaciers of Langtang Lirung or ascend Kyangjin Ri directly behind the village, for a breathtaking panorama of the Langtang peaks Overnight at lodge
Day 08: Kyangjin Gompa to Lama Hotel (2450m.) 5hrs
After breakfast, we retrace our route, following the Langtang Khola to Langtang village and on to Ghora Tabela. After lunch we continue the steep descent to Lama Hotel. Overnight at lodge .

Day 09: Lama Hotel to Thulo Syabru (Syabru Village)(2350m.) 5hrs
After breakfast, We continue retracing our steps part of the way to Thulo Syabru, but it branches off to the left up a steep path through forest .Suddenly you will view of Syabru and its extensive area of terraced fields as soon as you come out of the dorest. An undulating path brings you to this fascinating village where each house is set above its neighbor, in a long line up to the very crest of the ridge. It's a great place to wander around, observing the Tamang way of life, admiring the beautifully carved wooden windows or simply relaxing in the sun. Overnight at lodge.

Day 10: Thulo Syabru to Sing Gompa (3330m.) 5hrs
After breakfast, It is a steep climb through forests of oak, fir and rhododendron to the top of a ridge. From here it is only a short descent to Sing Gompa where you will find a Buddhist monastery and a small cheese factory. Overnight at lodge .
Day 11: Sing Gompa to Gosainkunda (4320m.) 5hrs
After breakfast, We climb a ridge to the main Gosainkund trail. While walking we will have good views across Langtang valley to Langtang Lirung. To the west there are spectacular views of the Ganesh Himal and Manaslu. Eventually, the trail descends from the ridge to the first of three lakes, Saraswati Kund. The second lake in the chain is named Bhairab Kund, and the third, Gosainkund. This lake is particularly sacred and a place of pilgrimage in the summer. According to legend, this lake was created by Shiva when he pierced a glacier with his trident to obtain water, quenching his thirst after taking some poison. Overnight at lodge .
Day 12: Gosaikunda to Ghopte- Tharepati (3430m) 6 hrs
After breakfast, We leave Gosainkund and climb through rugged country, past four small lakes to the Laurebina La (4610m), the highest point of this trek. Keep looking back at the spectacular views of Manaslu and the mountains of the Ganesh Himal, as well as the familiar Langtang Lirung. You then descend steeply to camp near Gopte. Overnight at guest house
Day 13: Ghopte to Kutumsang (2860m.) 6hrs.
After breakfast, the trail descends and enters a thick forest of Pine and Rhododendrons. After crossing a stream the trail makes an ascent to Tharepati (3490m), where you can see small stone huts used in the summer by herders. The trail descends through forests, across flower-strewn meadows and crosses streams before arriving at Magengoth at 3150m. This is a very remote area of high pastures and oak and rhododendron forests. After crossing the forest we reach Kutumsang, a small village on a windy ridge saddle.
Day 14: Kutumsang to Chisopani (2150m.) 5hrs.
After breakfast, the trail continues up and down through forest and descends uphill. You can have a good view of Helambu and Tadhi Valley from hilltop. If weather permits we can have a spectacular view of Annapurna and Everest mountain range as well.
Day 15: Chisopani to Sundarijal and drive to Kathmandu.
After breakfast, the trail goes uphill for one hour until we reach Bhanjang through rhododendron and bamboo forest. From Bhanjang the trail descends all the way to Sundarijal via another forest and several villages along the way. Our vehicle will be waiting to transfer you to Kathmandu .It will be one hour drive.
Day 16: Transfer to airport for final departure
Cost Includes:
# All necessary transportation by private vehicle.
# Tourist Guide for sightseeing spot in Kathmandu.
# Meals three times a day ( Breakfast / Lunch & Dinner ) During Trekking
# Langtang Conservation fee and TIMS Card
# English Speaking Trekking Guide and Porter/s
# All Accommodation on twin sharing room on BB basis in Kathmandu
# Accommodation in the Lodges or home stay in normal standard during trekking.
# Insurance of Guide and Porter/s covers personal accident and medicine..
Cost does not Includes :
# Expenses of Personal nature.
# All sorts of Drinking [ Water / Beer / Tea Coffee ]
# Meals in Kathmandu
# Others not mentioned in inclusion above.
# Tips for Trekking & other employed staffs which is not mandatory but expected.